Yup, PlanetSpear already did this, but that was 4 years ago. IT'S THE NEO AGE! (I just made a pun. Laugh. LAUGH NOW!)
STEP 1: WinRAR
--------------------------------------------
You must download WinRAR. Do so
HERE
At the WAY TOP (do not scroll down) you will see two WinRAR downloads. It will look something like:
Here's a closer look.

You will need to install the one based on the type of system you have. Just click on it, go through the setup (I will BRUTALLY KILL YOU if you do not know how to run a setup)
STEP 1a: Finding your System Version
--------------------------------------------
Press Windows + R. You know what the Windows key is, right? For Mac users, you're out of luck on this part; go find it on the Apple website or something, I dunno. The reason I say press Windows+R is because on Windows 7, the poor Run box has been replaced with the SEARCH BOX. But you can be old-fashioned with the good old Windows+R! (PS: You should know how to do a key combination. HOLD BOTH BUTTONS AT THE SAME TIME.) Same wit Linux users. But for Windows users, type this in: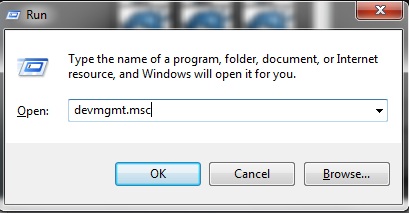 I'll bet you feel like a hacker now, huh? No, you shouldn't.
This should pop up, except with the "Computer" part not out. Just click on the arrow. Look at that number. Depending on if it says x64 or x86, that is the type of WinRAR you should download. I have an x64 PC; therefore, I would get the x64 WinRAR.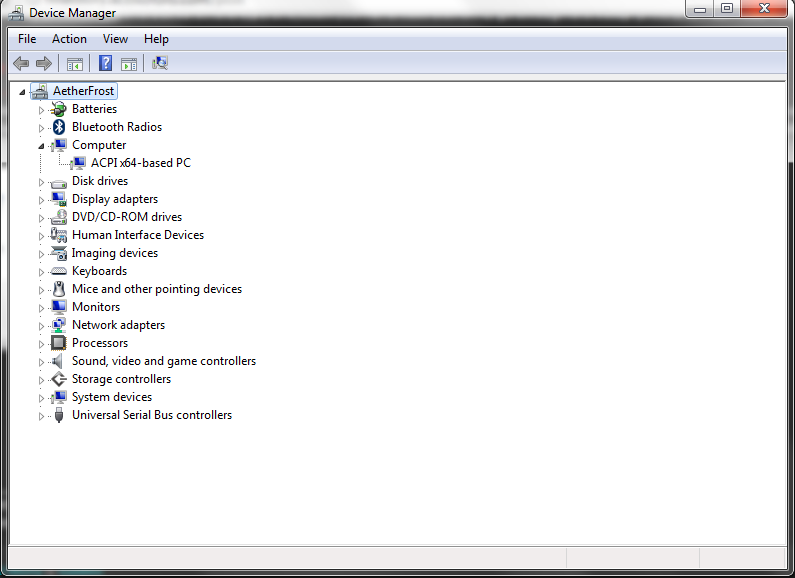 STEP 2: Downloading the Game
--------------------------------------------
Well, this had to happen eventually.
FINAL STORY I
FINAL STORY II
Those are the links to both games. Download them. You'd also BEST know where your Downloads folder is, or you'd best know where you download things.
Fortunately, if you use Chrome, there's this really nifty function you can use after you download a file. At the bottom, you can do...
Yep, you can open the folder exactly where you downloaded it to!
It should look like this right now. I've heard IE and Firefox have that function sort of like Chrome, but you might have to right-click it. Either way, you should be at this point, even if you manually navigated to it. I made an isolated folder for this guide, so you won't see anything else.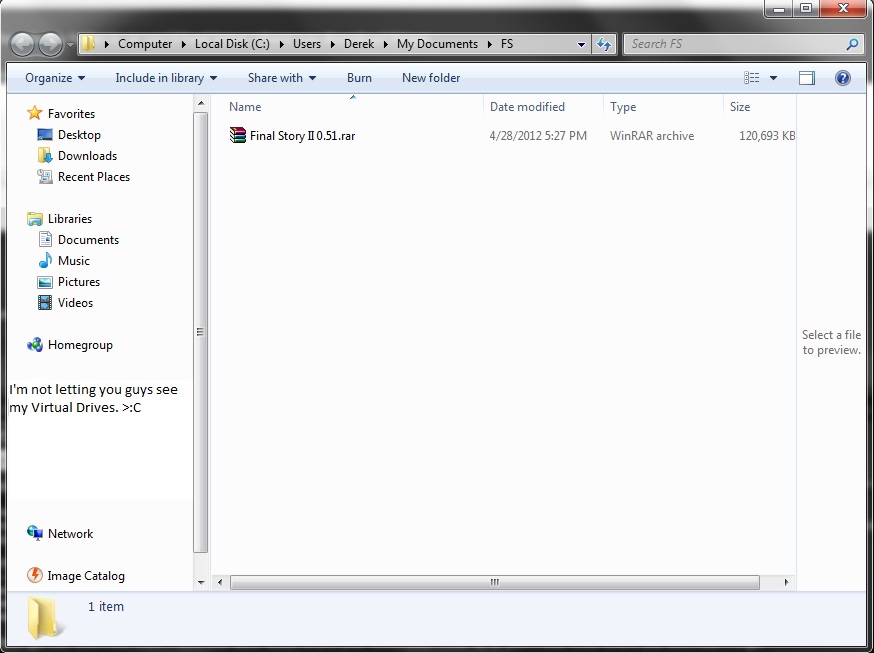 STEP 3: Extracting the Game
--------------------------------------------
YOU CAN NOT PLAY THIS GAME AS IS! YOU MUST MUST MUST MUST EXTRACT IT!
Now that's over with...
Right-click the file. Pick the highlighted option.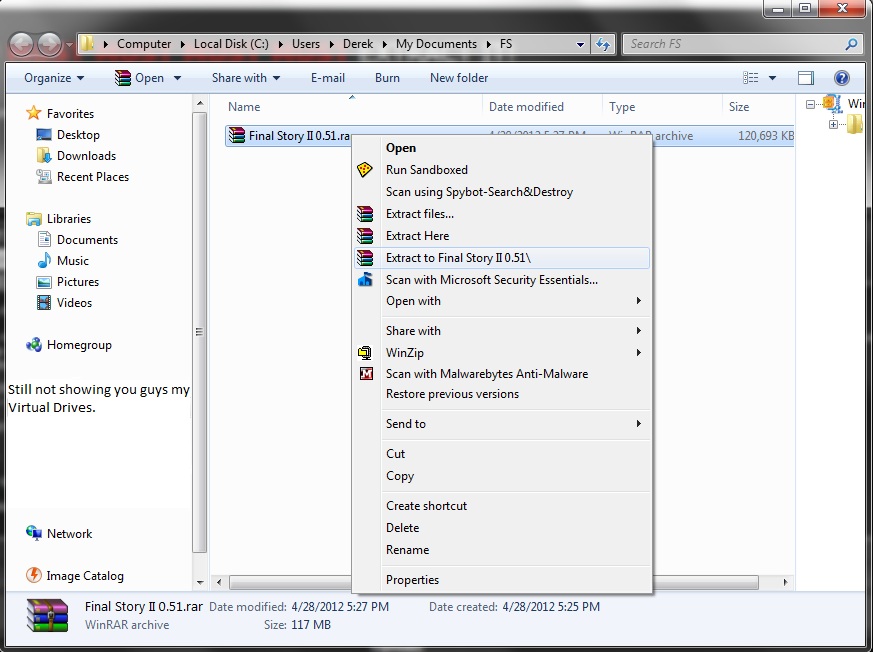 A box should pop up showing all of the files being extracted, and the final product should look like this.
Alternatively, you could also choose the "Extract Here..." option, but I like the other option better. It will automatically create a new folder, and it's generally a better idea to use in a crowded Downloads folder.
Now, go into the folder. There's another Final Story II 0.51 folder. Go in there too.
Now click on this file: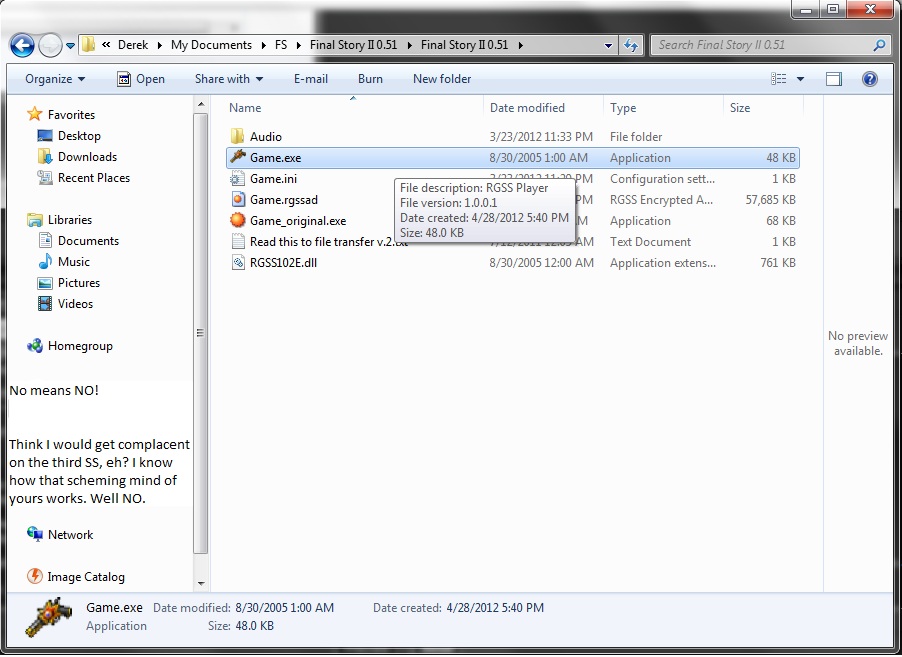 Yup, the Game.exe file. The Game_original.exe won't do a thing, so don't bother.
DONE! :D
Now play that game.