I decided to replay the game before moving onto FSII since I never beat that. Figured I'd try something difficult. Before the final battle with Zure, you're supposed to lose to him once but I thought I'd try to beat this version too.
Leveled my party to 65 each. Each has Divine Armor, Circlet, Sharenian Shields and Final Weapons upgraded twice.
Slash Blast still 1-shots my team at 2k+ damage but Darkness does 1-1.2k which all of my party lives barely. One full rotation of 7 Dragon SR Spells does almost 50% of Zure's health.
My strategy was to spend 1 full rotation of SR skills, get hit by Darkness to up my SR back to 75%+ and then do a second rotation and hope the numbers roll well enough in both rotations to kill him. From there, the swords are easy.
What actually happened: 1 full rotation brings him to almost half. He does a regular attack and knocks out Royke. I Final Strike with Zeru, Pheonix Feather Royke with Serene and Tuna Soup to full heal the party with Antlan. He uses Darkness and my party all goes low. A second rotation of final weapon SRs was enough to take out Zure. From there it was easy.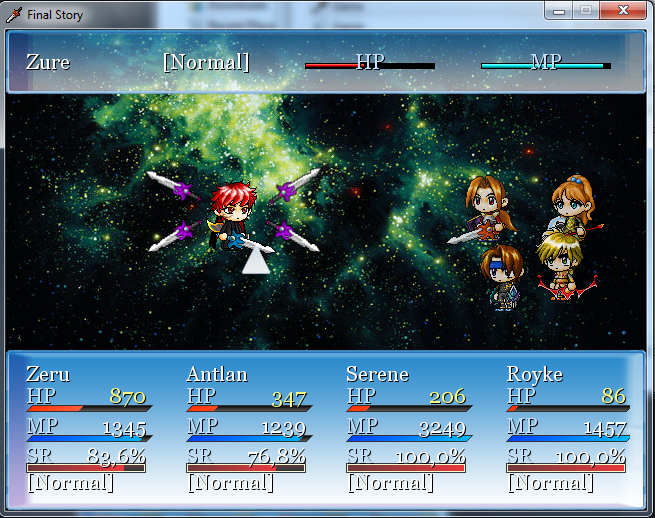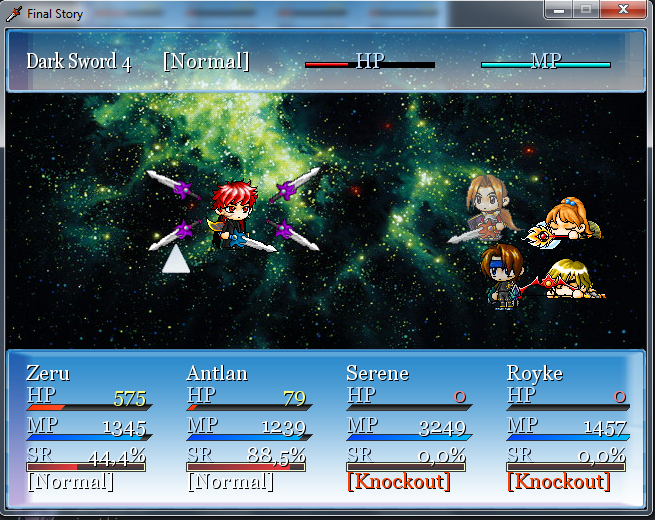 As you can see in the end, the story doesn't progress unless you lose but you get exp and money at least. (Unlike Drena in FSII apparently. I actually didn't even remember or see my old post until I was just making this one.)
For proof that I beat the first Zure fight and not the second one you're supposed to beat. (Compare the HP, MP and SR to the screen where I beat him. See that I'm able to fight him again after.)
The actual fight after became a joke. Darkness did single digit damage to my party.