First of all you need to head to the map called cirrus underground II (you can check the map by saving on a file and then hovering over the slot you saved in.)
It can be found by entering the hole from cirrus city's subway and then going in 2 maps.(including the first one)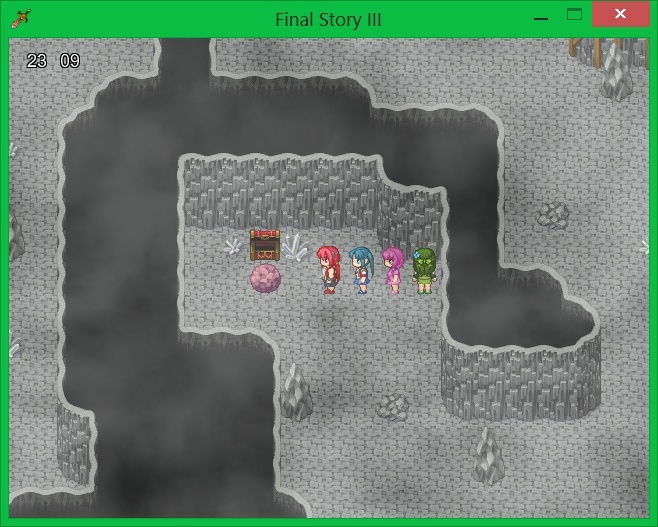 1.
Now from the stairs there is a boulder marked by a red O in the picture, move that up the stairs and then to the left down the next set of stairs you see
You can find a boulder in front of a red chest which is hard to miss. Push the boulder out to the right and then up past the stairs, to the left, and back down the stairs.

2.
move it into the spot marked by a O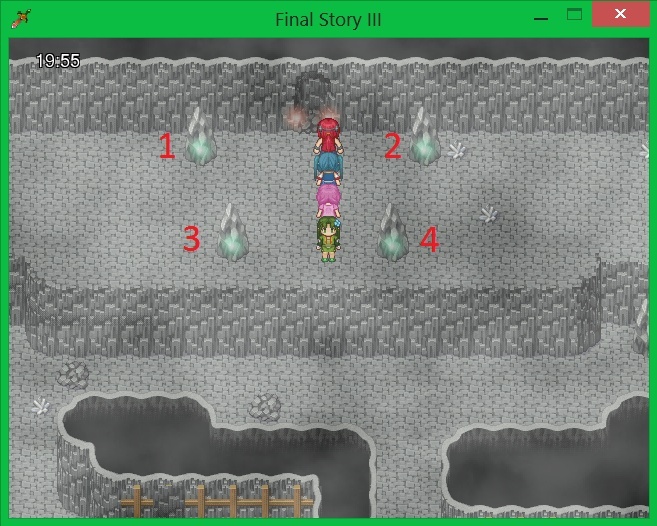 3.
Afterwards glowy bulbs will appear inbetween four rocks closest to you and 4 more in the platform above, talk to the glowing bulbs in this order : "4 3 2 3 1" and then the two glowing bulbs above those rocks will turn purple. After talking to one of the two you will need to do a key input to pass.
After that you can enter the next room which
requires
you to have beaten the other secret bosses before this one.
As you walk forward the view changes, but keep holding the up key to proceed until you reach the boss
who is.........................................................................-suspense dots-
Zure!
That's right and hes back with his 4 swords oh boy.
Recc Lv. 48-50
W/Trans. Lv 38-40
Zure can mob or solo hit your party for around 500 damage. Also rarely casts doom
IMPORTANT!!: After a certain amount of damage, Zure WILL cast "star's death" which requires you to hit the middle with the bar (similar to Luna's 1st SR) and if you miss all of your characters die, so be careful.
Dark Sword I(bottom left) absorbs fire based attacks, and casts flame spells.
Dark Sword III(bottom right) casts Doom and time haste which gives the target an extra turn
Dark Sword II(top left) uses generic solo/mob ice attacks. At low health it casts an ice spell that can freeze +500 dmg
Dark Sword IV(top right) heals, casts hp regen, and can time stop one of your party members
Generic Strategy 1 : Work with the buffs you have and keep your party's hp up, the dark swords can be annoying if they freeze you or w/e, getting stopped or them being hasted is what you should watch for. Doom can be avoided by transforming the char who got doomed.
I would kill the back two swords because of the support, and then the top left dark sword which casts ice spells and then the bottom left sword, and then Zure.
Strategy 2: Transform 3 or 2 characters to attack and leave your other party members to support the attackers with items and such.
Good Luck! lul